The Tower Defense Factory V1.6.0
Final Update to TTDF, more news on The Race Factory
---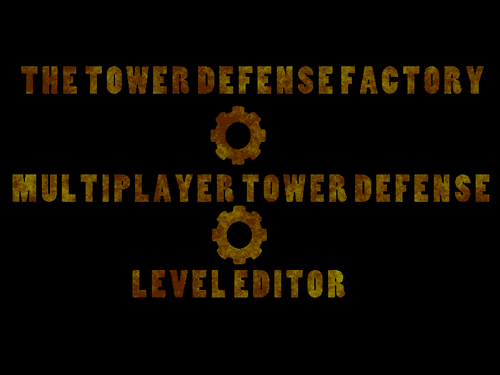 Hello all!
I have released the final update for The Tower Defense Factory, no more new content will be added to the game, and I will only return to it if there is a bug that needs fixing.
Progress on The Race Factory is going smoothly, I have finished the basics of the track editor and have got some car physics into the game. I'm currently experimenting with weapons, as well as deciding how to tackle the AI in the game, as I will need a dynamic system to handle all the user-made tracks, without complicating it for the end-user.
The game will feature vehicular combat, a track editor, and a variety of modes for both singleplayer and multiplayer. A page for the game will be made public in 2018, as with TTDF, TRF will be free to anyone, however donations are much appreciated, as my game development is funded entirely by them.
Donations can be made via clicking on the download for TTDF, and entering an amount in the donation box.
I look forward to a great 2018 filled with free but fun games!
Get The Tower Defense Factory V1.6.0